Buy credits
Get more ads plan by buying credits
As an alternative to buying ad plans in the usual way, at Todogadget we also offer other types of solutions so that you can buy Subscriptions in a cheaper way. You will have the possibility to get the subscriptions that have a cost through credits. Unlike the payment from Paypal or Card, the purchase of credits allows you to enjoy subscriptions that have a cost at a much cheaper price, you just have to buy one of the available credit packages and register the subscription you need through the credits acquired. This alternative is ideal for those users who want to buy Subscriptions with more functions to be more successful in sales.
.
Many users demand extra options to achieve sales, with the different types of subscriptions that we offer the needs of most users are covered and now you can also get all the functions at a lower price. You will be able to see your available credits in your user panel in the "My credits" option. You can buy credits at any time and they must be spent within 6 months
.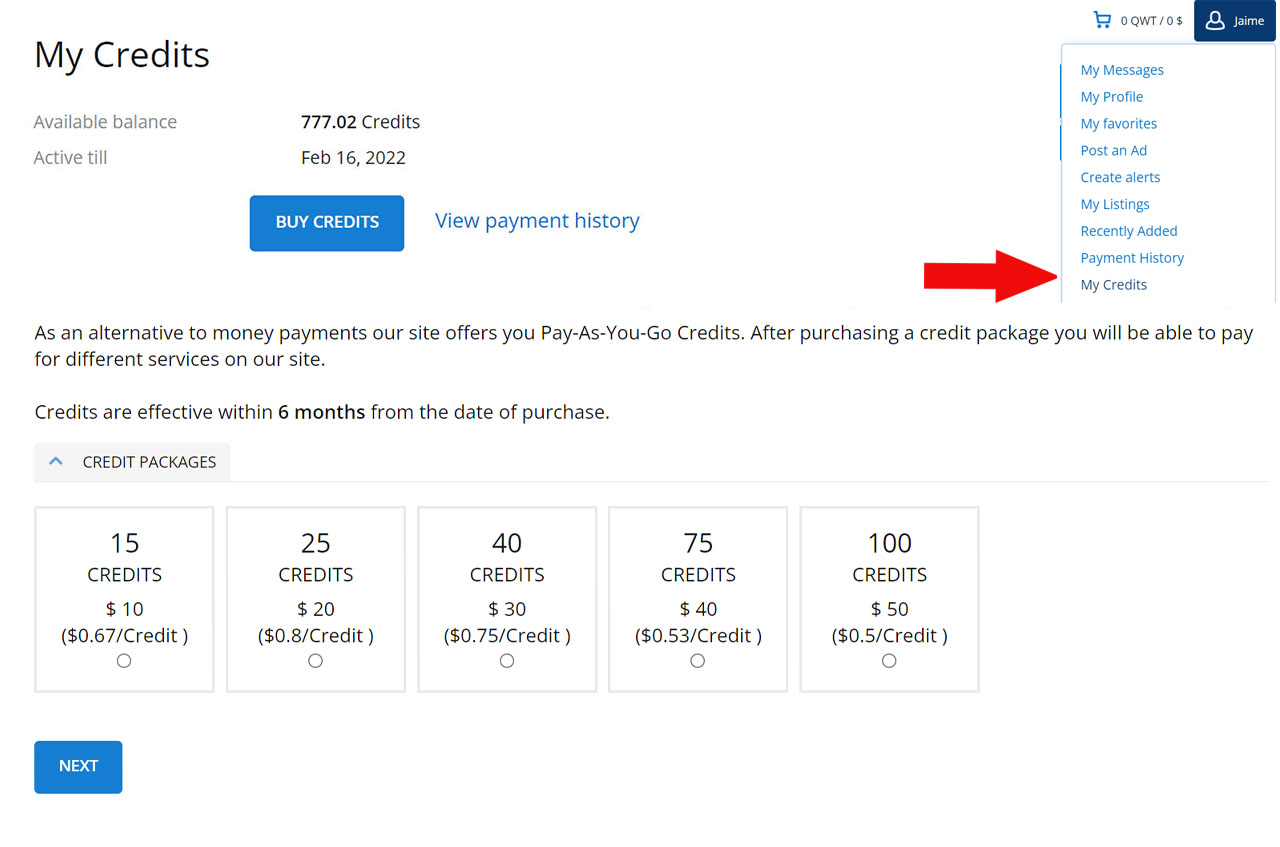 There are several credit packages available to meet the needs of the most demanding Todogadget users. With the credit packages you will save money and have more subscriptions to buy for less money. You will be able to publish Featured ads, convert Standard ads into Featured ads, upload your photos to the top positions in their category, highlight the title of your snuncios and much more for a cheaper price. Remember that with the most advanced subscriptions you will have a better chance of gaining visits and your chances of being successful will grow
.
Remember that the purchase of credits is cumulative and you have a period of 6 months to spend them. The purchase of credits is an alternative to the existing form of payment through Paypal or Stripe (bank card).
You can redeem the credits you earn to boost your ads to the top positions and to highlight your best ads to make them more eye-catching. You have doubts? See what the Boost and Highlight Ads plans are for: How to Boost Ads | How to Highlight Ads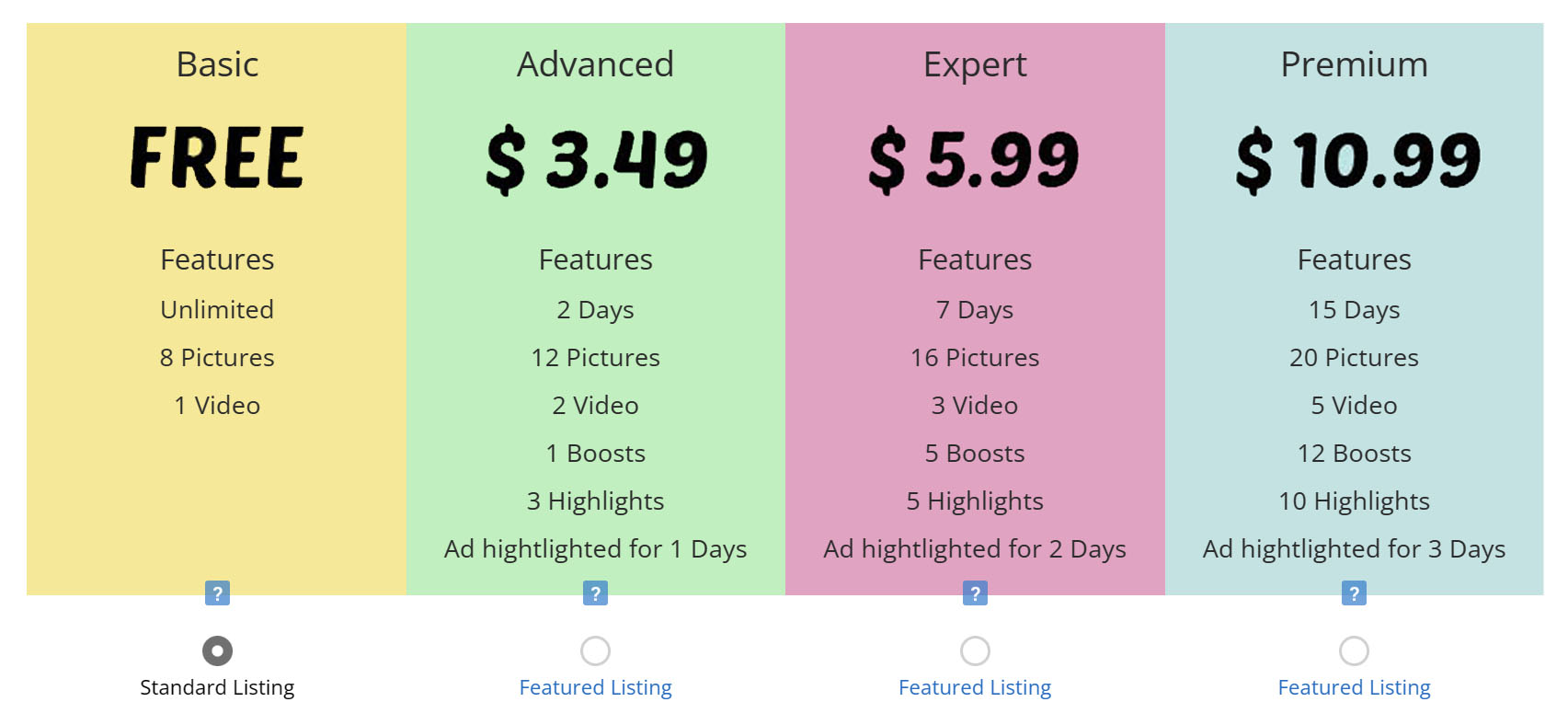 Each credit corresponds to the amount of $1 (USD), that is, if you have 50 credits and you buy the Expert ad plan whose amount is $5.99, you will have spent 5.99 credits and you will have 44.01 left to spend. redeem in the future
. Check ad Plans
You can also buy credits to turn your Standard ads into Featured, if you use the "Advanced Featured" plan which is priced at $3.49, you would spend 3.49 credits from your balance. 1 credit = $1 (USD. Without a doubt, it is a great option to use all the tools that we offer you more economically
. See plans to convert Standard ads to Featured

You will also be able to use credits to boost ads and highlight ads among other features.

See plans to boost ads to the top
See plans to highlight ads